In 2014, a new national framework for medical internship took effect. This included a national registration standard for Australian and New Zealand medical graduates to obtain general registration on completion of internship.  To advance national alignment of intern training the Medical Board of Australia (MBA) in conjunction with the Australian Medical Council (AMC) developed a national framework for intern training.
The national framework for intern training has now been approved by the MBA. The framework includes:
Intern outcome statements are not a curriculum. However, they state the board and significant outcomes which interns should achieve by the end of their programs.
The national process for assessing interns is defined by the registration standard. It outlines the national requirements for assessment of interns' performance. Key documents include the intern outcome statement, term assessment form and assessing and certifying completion.
The national standards describes the requirement for processes, resources and systems, contributing to good quality intern training. Intern training programs may demonstrate meeting the standards in various ways.
The guidelines for terms document outlines the experience interns are required to obtain during terms. These guidelines encourage innovation by defining clinical experiences in diverse health settings.
For further information, view the AMC website.
Intern Assessment Appeal Guideline
An intern who feels aggrieved by the outcome of an assessment during their internship may formally appeal the assessment, within three (3) weeks from receipt of the assessment outcome, if they are of the belief that:
Due process relating to the intern assessment, implementation of IPAP or decision-making of the Intern Assessment Committee was not followed; and/or
The intern has previously undisclosed extenuating circumstances that they deem have significantly impacted on the assessment; and/or

Relevant information which was available to the assessor(s) was not considered or was overlooked during the assessment; and/or

Irrelevant information was considered during the assessment process, which is then perceived as biased or discriminatory by the intern.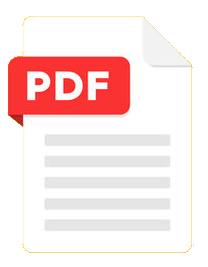 View more information about the Intern Assessment Appeal process