While the framework covers a two-year capability and performance framework it is NOT a two-year internship. Where all mandatory requirements are met, general registration will still be granted at the end of PGY1 and the PGY1 internship definition is not changing.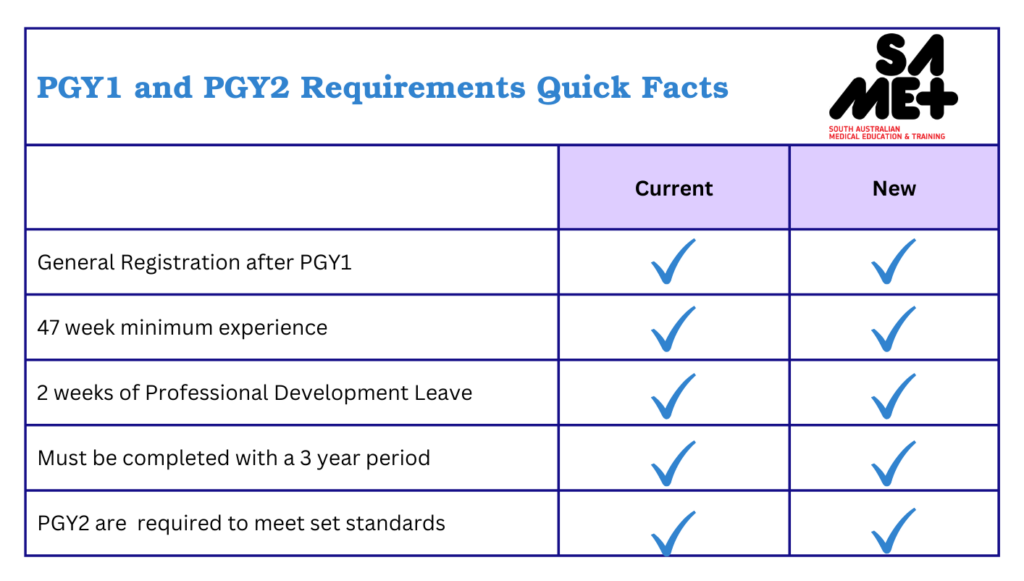 Upon completing PGY2, granted all necessary requirements are fulfilled, an AMC Certificate of Completion will be issued. It is important to note:
Entry into a College Training Program during PGY2, prior to receiving your Certificate of Completion, is still possible.
Trainees can still take leave between PGY1 and PGY2.