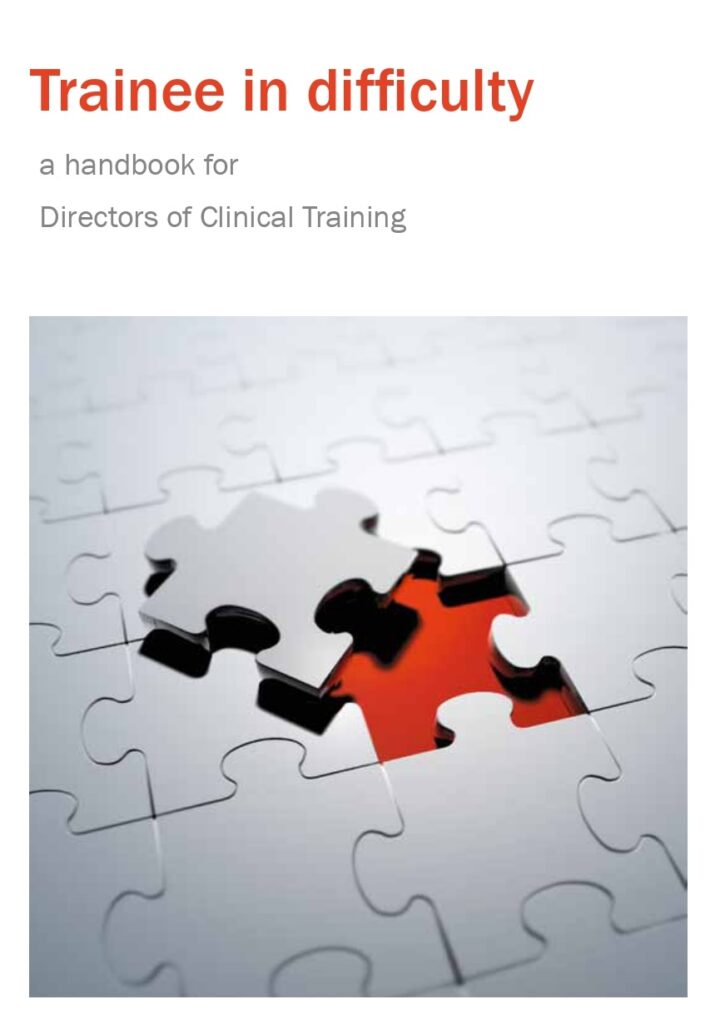 Trainee in Difficulty: a Handbook for Directors of Clinical Training (DCTs)
Trainee in Difficulty – 2nd Edition (February 2014) is a practical handbook designed to help Directors of Clinical Training (DCTs) deal with postgraduate trainees who are experiencing difficulties. It provides many useful approaches and resources to support supervisors in the management of trainees in difficulty, thereby improving outcomes, including:
How postgraduate trainees experiencing difficulties present.
The range of underlying issues.
Assessing the severity of the problem.
Speaking to the postgraduate trainee and other key individuals.
Formulating, implementing and reviewing an action plan to address identified issues.